LOGSIK – Vietnam Chamber of Commerce and Industry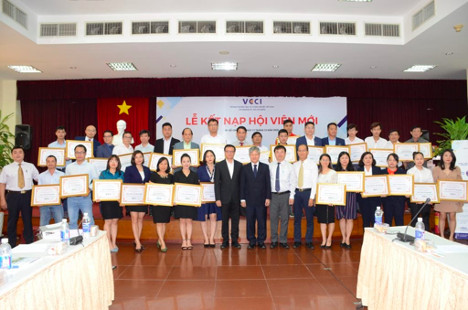 LOGSIK – MEMBER OF VIETNAM COMMERCIAL AND INDUSTRIAL ROOM VCCI
About VCCI
Vietnam Chamber of Commerce and Industry VCCI is a national organization that gathers and represents the business community, entrepreneurs, employers, and business associations in Vietnam to develop, protect, and support the business community, contributing to the country's socio-economic development, promoting economic, trade and scientific-technological cooperation relations with foreign countries based on equality and mutual benefit. benefits, as required by law.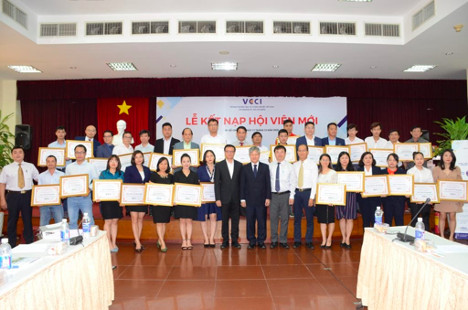 New member admission ceremony in December 2020
Logsik is proud to be an active member at VCCI!
The Vietnam Chamber of Commerce and Industry is an environment with a large network of businesses and with the desire to expand the connection with businesses in VCCI to seek opportunities for business cooperation, product supply, and opening. the wide market for Logsik.
Not only that, but Logsik also wishes to share the knowledge and values that Logsik has accumulated as well as exchange and learn skills and experiences from the VCCI business community to improve and develop together with more in the future.
In December 2020, the Branch of the Chamber of Commerce, and Industry in Ho Chi Minh City. Ho Chi Minh City held the New Member Admission Ceremony and Logsik is honored to participate in this admission. Here, Logsik can meet and interact with businesses that are new members as well as brothers and sisters in the Board of Directors of VCCI.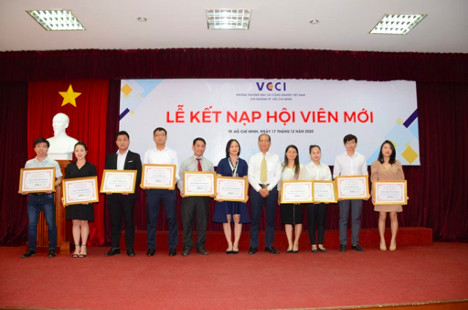 Director Bang (on the far left) on behalf of Logsik receives
the Certificate of Membership from VCCI
During the Induction Ceremony, Logsik was happy to introduce himself to everyone and share about digital transformation, one of the popular trends in recent times.


Director of the Logsik Representative Degree speaks at the New Member Admission Ceremony
So, what is Digital Transformation?
Currently, there are many concepts and definitions of Digital Transformation. And in a word, Digital transformation is the integration of digital technologies into all areas of an enterprise, taking advantage of technologies to fundamentally change the way it operates, the business model. and deliver new value to its customers, and accelerate business operations.
Why is Digital Transformation a growing trend? What are the benefits of Digital Transformation?
The reports of large market research companies such as Gartner, IDC… all show that digital transformation brings many benefits in all aspects of business operations from management to research and business. business, human resource management, etc.
The benefits that we can easily see from digital transformation are:
– Reduce operating costs
– Easily capture information and status of the business: Through quickly retrieving data on the system
– Leaders make faster and more timely decisions: Thanks to a transparent and timely reporting system
Thereby helping businesses increase operational efficiency as well as their competitiveness.
From the above sharing, it is hoped that businesses can briefly visualize digital transformation – a recent growing trend.
And in addition to sharing about Digital Transformation, Logsik also heard from other businesses sharing about many different business fields, accumulating more useful sources of knowledge as well as development opportunities for their business.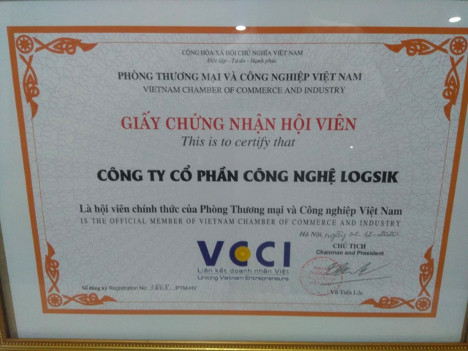 Certificate of VCCI Membership by Logsik
The Vietnam Chamber of Commerce and Industry is a good environment to exchange and learn among businesses across the country. Logsik is extremely honored to be a small part of this organization and hopes to bring a lot of value to everyone.