Logsik and Vietnam Online Marketing Forum 2018
Following the success of VOMF 2017, in August 2018, Vietnam E-Commerce Association VECOM continued to organize VOMF 2018 with the theme "Human or Robot?"
The forum is a gathering place for the online marketing service business community as well as organizations, businesses and individuals to use this service. VOMF 2018 is highly appreciated by businesses and individuals doing online businesses.
The forum has received valuable sharing from previous seniors such as Mr. Nguyen Thanh Hung (President of VECOM), Ms. Nguyen Phuong Thao (Senior Manager of Nielsen Vietnam), Mr. Le Hai Binh (Vice Chairman). Chairman of VECOM, Chairman of Mat Bao), Mr. Le Anh Vu (Director of Value-Added Service Center of CMC Telecom) …
The forum pointed out that the mode of success in the 4.0 technology era is transparent to growth. Transparency in advertising is a way to help users easily access to the products of the business and trust that product.
At the same time, modern advertising and customer care arts need a harmonious combination of robots (ChatBot, artificial intelligence) and people. Artificial intelligence helps classify users easily, providing basic support on products and services. People will take care of sophisticated and complex needs from users. From there, increase the maximum experience between users and services of the business.
Logsik Online Marketing Team gained new knowledge through this event. The event is also an opportunity for the team to meet friends in the field of digital advertising. Below are some photos of the team participating in the event.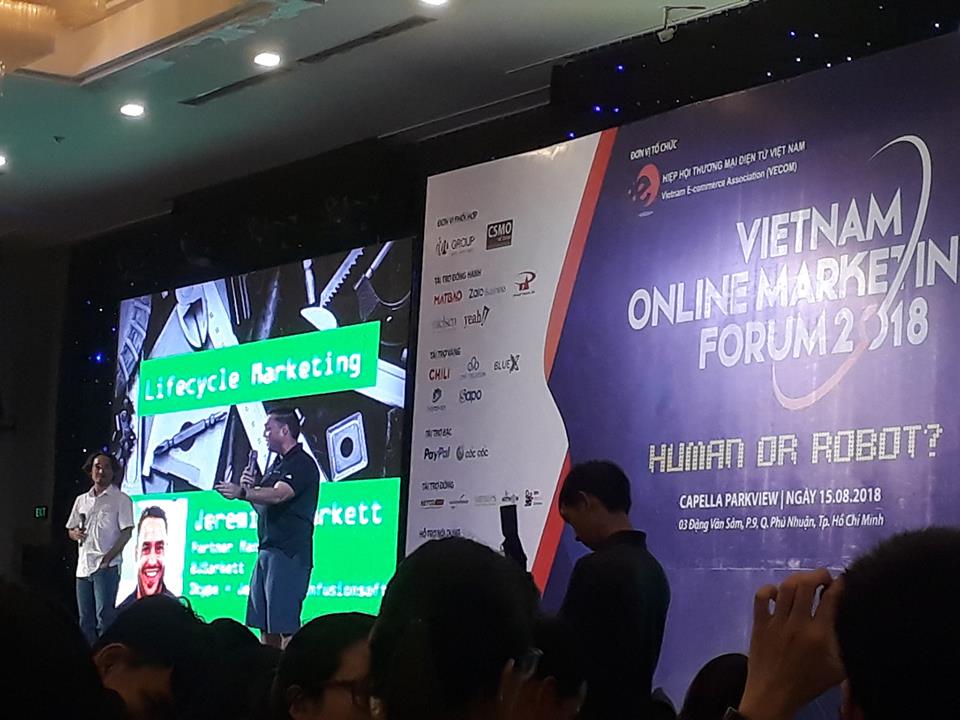 Online Marketing is an area initiated with the development of Google and Facebook. Bringing your business brand to the consumer is always an important business problem. With many years of experience in the field of website and online marketing, with a dedicated team with customers, Logsik hopes to accompany your business brand with the G-online website care package. You can contact us at 02866 809 879, email: contact@logsik.com to schedule a free online marketing consultation.
Thank customers, partners have always accompanied and supported Logsik.
./.